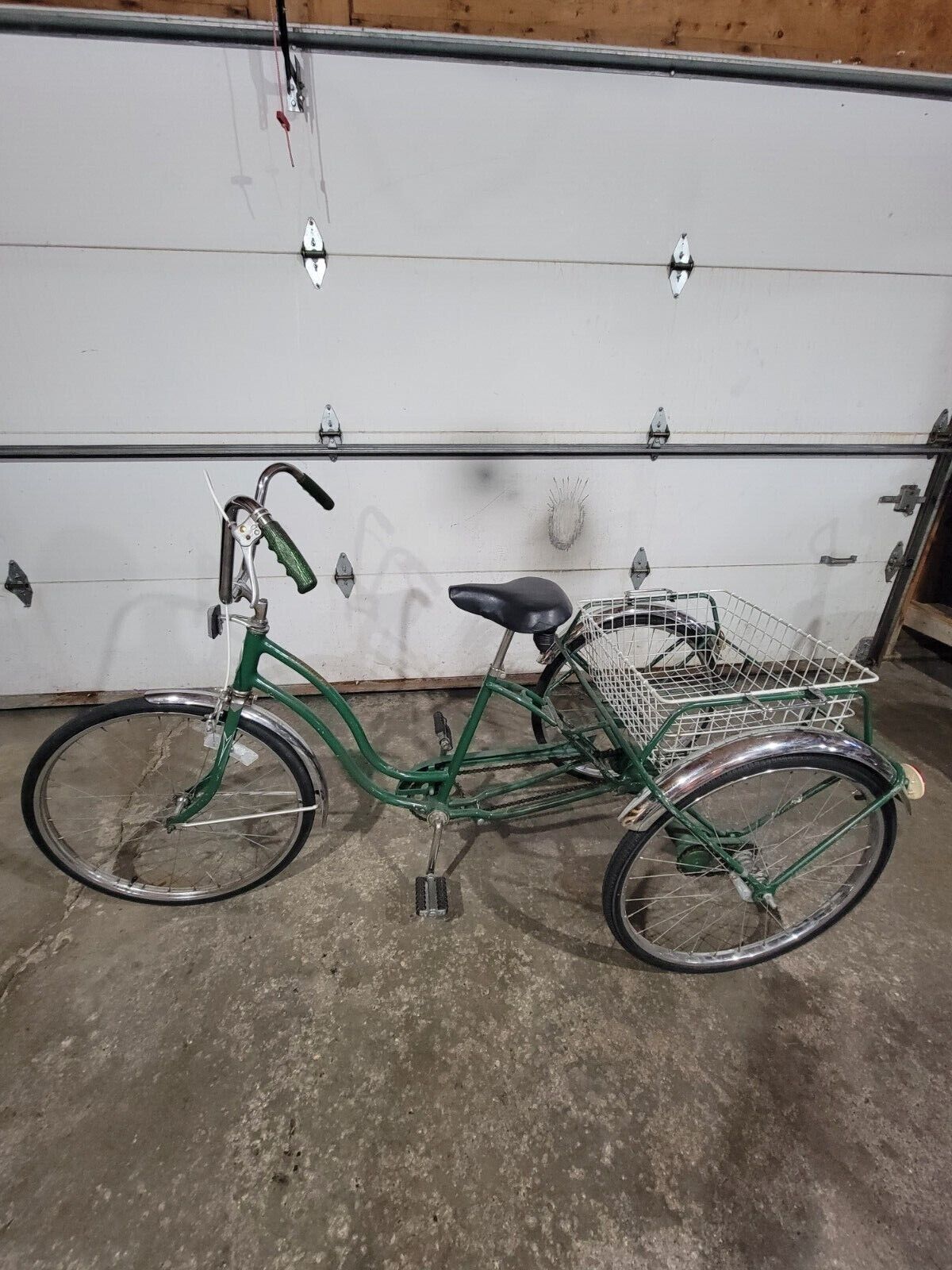 Antique Schwinn Tricycle Bike
(Used - 600 USD)
Your tricycle collection cannot be complete without a Schwinn model parked in your garage. For the better part of the 20th century, this brand dominated the bicycle industry, churning out beautiful, practical machines. It all started as a dream in the mind of German-born Ignaz Schwinn, who had worked in bicycle factories in Europe before he emigrated to Chicago. The founding of his own bicycle company happened when there was a bicycle boom in the US. Handed down from generation to generation of Schwinns, the company continued to thrive. Over time Schwinn became a household name.
The company may have been recently bought out but there are some products that Schwinn will always be remembered for. If you don't have a vintage Schwinn Tricycle in your garage, you probably know someone who does. Here are some of the more popular models you may have seen:
Selected Vintage Schwinn Tricycles
There are several styles of Schwinn bicycles from different eras, which gives collectors a great deal of room when it comes to selecting a piece for their collection. Shopping by year or body type can help collectors find the perfect Schwinn tricycle for their collection.
Adorned with unique 'mustache' handlebars, this beauty will tickle your little man's fancy. And it's just not its eye-catching looks that make this the ideal toy for your child. Its frame is sturdy, intentionally built with a low center of gravity to further ensure the safety of the rider. Buoyed by smooth pneumatic tires, your child will be super comfortable. The beauty of this trike is that you can adjust the handlebars and saddle to suit the height of the rider.


Modeled after the bicycles of the 60s and 70s, this model works with 24-inch alloy wheels to accommodate smaller riders. The design of the handlebars and the larger seat ensure your comfort while the rear wheel fenders remind you of the era this tricycle represents.


Beach Cruiser
Schwinn has retro trikes for adults as well. The 26-inch Tri Bicycle Beach Cruiser is built to carry an adult as well as some items in the carrier at the back. Some folks with back problems have used it and are happy with the smoothness of the ride and the fact that they can carry stuff in its basket.
Last Word About Shewinn Tricycle
A vintage Schwinn tricycle is just what you or your young ones need for leisurely weekend rides. It is a brand with a reputation for quality which has been built over more than a century. You won't fail to find a Schwinn if you search on online stores such as eBay.

"I don't know the key to success, but the key to failure is trying to please everybody."
Bill Cosby